Bristol County Savings Bank Appoints Paul Lacey Vice President/Head Of Facilities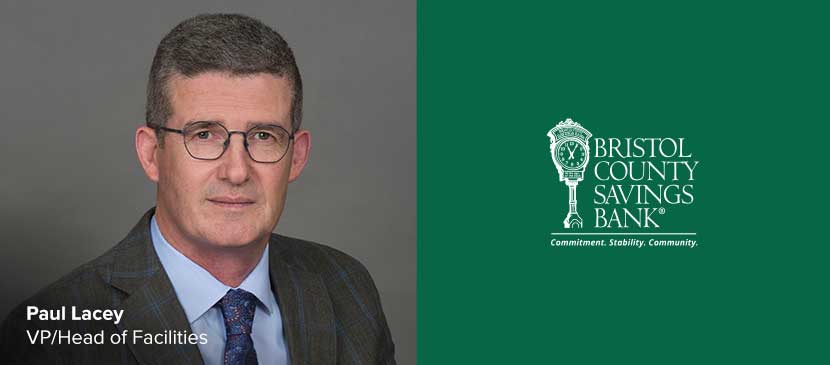 TAUNTON, MA, February 16, 2022 — Bristol County Savings Bank (BCSB), headquartered in Taunton, Massachusetts, announces the appointment of Paul Lacey to the position of Vice President/Head of Facilities. In this capacity, Paul is responsible for maintaining the Bank's existing office facilities, including the branch offices, as well as planning and managing space requirements and any future construction and renovation projects.
Prior to joining the Bank, Paul was a Construction Supervisor for AP Whitaker & Sons, Inc., of West Bridgewater, Massachusetts, for over six years. He previously held several construction supervisor and supervisory positions in Massachusetts. Paul completed his education in Ireland and obtained his Construction Supervisory License from the Office of Public Safety, Boston, Massachusetts. He resides in Mansfield, Massachusetts.