BRISTOL COUNTY SAVINGS BANK APPOINTS MENDONCA TO VICE PRESIDENT/SENIOR COMMERCIAL LOAN OFFICER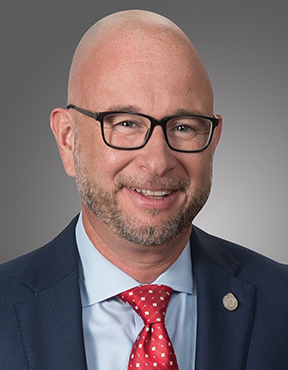 TAUNTON, MA, October 5, 2021 — Bristol County Savings Bank (BCSB), headquartered in Taunton, Massachusetts, announces the appointment of Willitts (Will) Mendonca to the position of Vice President/Senior Commercial Loan Officer. In this capacity, Mendonca is responsible for the development and management of commercial loan and deposit relationships in the Southcoast and greater Taunton regions while based at the Bank's Downtown New Bedford office at 70 North Water Street.
Prior to joining Bristol County Savings Bank, Mendonca held a number of positions in the banking industry, including Vice President – Commercial Services at BankFive in Fall River, Massachusetts; Vice President – Business Banking Officer at Webster Bank in Taunton and Providence, Rhode Island; and Vice President – Business Banking Officer for Millennium Bcpbank, N.A. in Fall River, Massachusetts.
Active in the community, Mendonca is a Board Member and member of the Executive Committee (Immediate Past Chair) at Junior Achievement of Southern Massachusetts, Board Member and Treasurer for Friends of the Taunton Pathways and Board Member with The Neighbor Corporation in Taunton. He also serves as a Trustee for the City of Taunton Municipal Affordable Housing Trust Fund and is a member of the Prince Henry Society of Massachusetts, the South Eastern Economic Development (SEED) Corporation, The Rotary Club of Taunton, One SouthCoast Chamber of Commerce, Taunton Area Chamber of Commerce and St. Anthony's Parish-Taunton North Collaborative.
Mendonca earned his bachelor's degree in International Economics from Suffolk University in Boston, Massachusetts. He also received a certificate in Commercial Lending from the Massachusetts Bankers Association at Bentley College, Wellesley, Massachusetts and a number of certificates in banking from The Risk Management Association. Mendonca currently resides in Taunton.