Free Resources for MA and RI Small Business Owners to Start, Manage and Grow Their Companies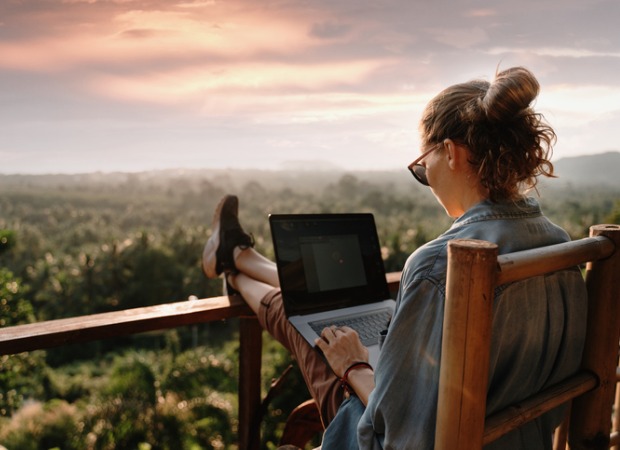 When it comes to resources available to small businesses, the first thing to know is what defines a small business. If you own a business with fewer than 500 employees, the U.S
.
Small Business Administration (SBA)
considers you a small business owner, which opens the door to an array of resources designed specifically for owners like you.
Most small businesses are owned by one- or two-person teams, and if you fall into this category, you know how rewarding it is to live out your specific vision—and how difficult it can be to compete and thrive. After all, only about
70%
of small businesses survive their first two years. But Bristol County Savings Bank can offer valuable resources to help you manage or grow your business or startup. We can also help you find valuable online resources available for small business owners in Southeastern Massachusetts and Rhode Island.
Start with the Small Business Administration
Startups and existing businesses can greatly benefit from services offered by the
SBA
, which started in 1953 as an independent agency of the federal government to help small businesses succeed. Today, the SBA's website offers a wealth of resources for small business owners, including
online learning center courses
, a business guide
planning center
and multiple
funding programs
.
Although the SBA doesn't directly lend to businesses, it creates guidelines that allow entrepreneurs to access funding by guaranteeing the loans in case of default, which reduces the risk to many local SBA lenders. SBA loans also have lower down payment requirements, flexible overhead requirements and help business owners prepare their loan packages to increase the success rate.
Learn more about Bristol County Savings Bank's
Small Business Administration (SBA) Loans
online or
contact us
for personalized support.
Get free business advice from SCORE
Over the last 50 years,
SCORE
has served small businesses around the country by providing free business mentoring and education. A non-profit partner of the Small Business Administration, SCORE has helped more than 10 million business owners launch, manage and grow their companies. SCORE also offers on-demand courses, workshops, webinars and a helpful library of resources for entrepreneurs.
Find a
local SCORE chapter
in Southeastern Massachusetts or Rhode Island or
request a mentor
.
Visit Small Business Development Centers in Massachusetts and Rhode Island
Another partner of the SBA, the
Massachusetts
and
Rhode Island
Small Business Development Center Networks offer small businesses free consulting and low-cost training. With more than three decades of experience helping more than one million companies across the country, the SBDC in Massachusetts and Rhode Island offer small businesses support in the following areas:
Business plan development
Lending and financing assistance
Exporting, importing and manufacturing support
Market research
Healthcare advice
Disaster recovery help
Women's Business Centers in Massachusetts and Rhode Island
More than 13 million businesses across the nation—42%—are now owned by women, according to the
National Women's Business Council (NWBC)
. While the number of women-owned businesses has grown exponentially over the past several decades, up from 402,000 in 1972, female founders still only receive a small fraction of the nation's equity capital.
A recent study from
Merchant Maverick
found Rhode Island to be one of the most challenging areas for female entrepreneurs to succeed. SBA-funded Women's Business Centers help level the playing field for women in business. Find a local
Women's Business Center
for access to trainings, education and business resources.
Support for veteran business owners
Veterans Business Outreach Centers
(VBOCs) support military veterans, spouses, National Guard and Reserve members in starting, buying and growing their businesses. VBOCs offer a variety of services throughout Southeastern Massachusetts and Rhode Island, including business planning workshops, mentorships and trainings, counseling services, businesses assessments and more.
The Department of Veterans Affairs also offers a variety of
resources
to support veteran-owned businesses.
Resources for minority business owners
There are more than nine million minority-owned businesses in the country. Several resources are available for minorities looking to start or grow their companies in Massachusetts or Rhode Island. The
Minority Business Development Agency
works to connect minority business owners with contracts and financing, while advocating within the government to promote issues central to minority entrepreneurs. The agency offers a variety of programs, including grant competitions, a research library and local business centers.
The SBA's
8(a) Business Development Program
helps disadvantaged minorities qualify for government contracts and compete in the marketplace. The SBA also assists minority owners with registering their businesses with non-government companies and certification agencies.
The states of
Massachusetts
and
Rhode Island
offer a
diversity certification
through the Supplier Diversity Program, designed to increase visibility and opportunity for minority-owned businesses.
Bristol County Savings Bank is here to help
Managing a small business in Southeastern Massachusetts or Rhode Island can be both rewarding and challenging. Whether you want to start your own business or you've already launched, Bristol County Savings Bank can help you access funding and support, including
Small Business Loans
and
Commercial Loans
. To speak with a local Small Business Banking Branch Manager,
contact us today
.