Bristol County Savings Bank Provides Financing for The Sailing Museum Renovation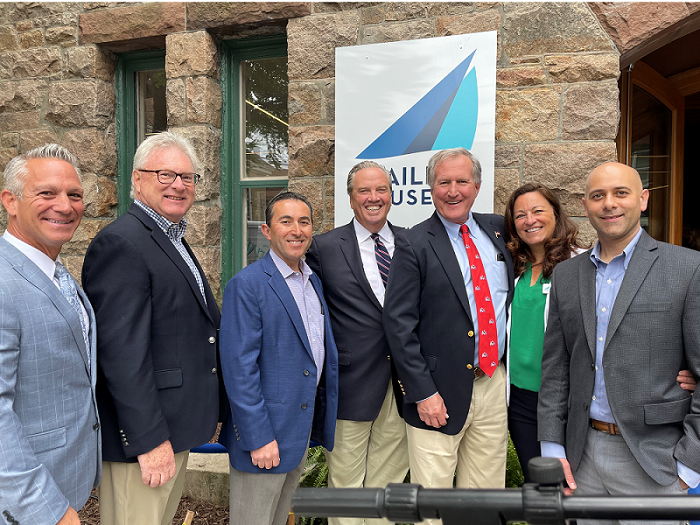 Bristol County Savings Bank provides construction financing for The Sailing Museum in Newport, RI.
Newport, RI, May 6, 2022 — The National Sailing Hall of Fame (NSHOF) was founded in 2004 in Annapolis, Maryland as a not-for-profit organization dedicated to preserving the history of sailing and its impact on American culture, honoring those who have made outstanding contributions to the sport, as well as inspiring and encouraging sailing development and participation.
In March 2019, the organization relocated from Maryland to Rhode Island after purchasing the property at 365 Thames Street, Unit B, in Newport, RI from the City of Newport. The historic property is being redeveloped into a sailing museum and venue for on-site learning. Building on their mission to inspire new generations of sailors and innovators and support the sport of sailing, they opened in May 2022 as The Sailing Museum.
Bristol County Savings Bank is proud to partner with The Sailing Museum and assist with a portion of the financing for their renovation of the historic Armory building on Thames Street in Newport, Rhode Island.