Bristol County Savings Bank Awards $10,000 Grant to the South Eastern Economic Development (SEED) Corporation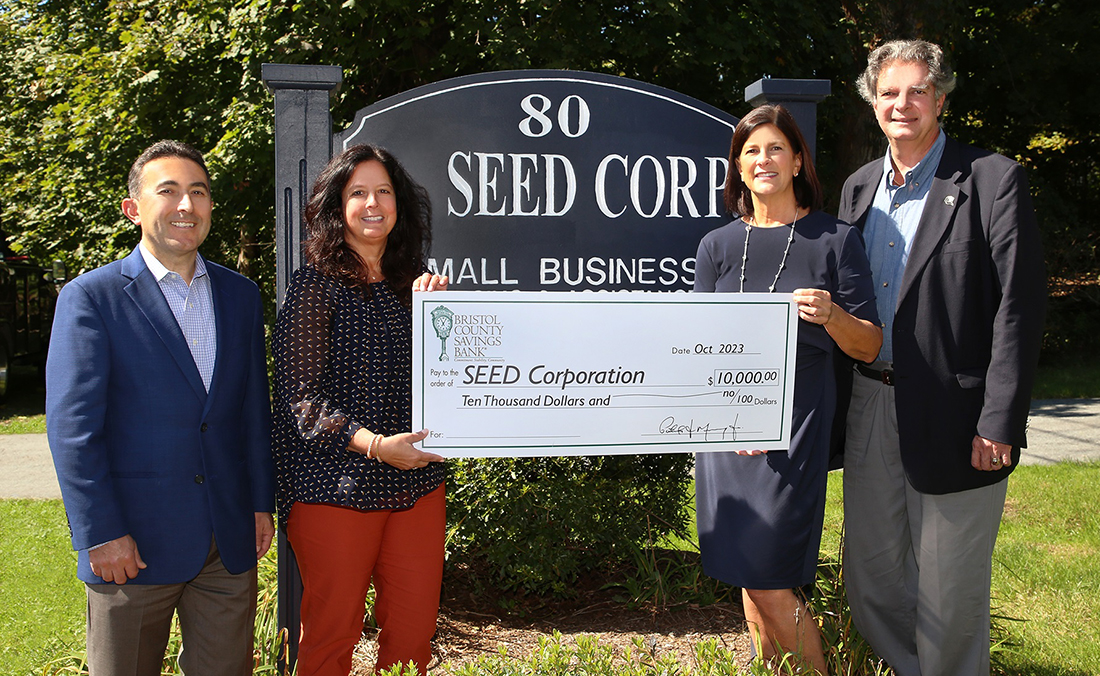 TAUNTON, MA, November 03, 2023 — Bristol County Savings Bank, headquartered in Taunton, Massachusetts, presented a $10,000 grant to the South Eastern Economic Development (SEED) Corporation for its 2023 Loan Loss Reserve Fund at a ceremony held recently at SEED's office also in Taunton. Specifically, the grant went toward SEED's SBA Micro Lending Program which provides loans up to $50,000 to startups or small businesses whose owners are often unable to access capital at banks due to challenges with credit scores, time in business, insufficient collateral or a weak financial position. The Micro Lending Program has very flexible underwriting criteria, repayment terms and below market interest rates.
As a regional nonprofit economic development corporation certified by the U.S. Small Business Administration, SEED Corporation focuses on job creation by financing all types of small businesses in Massachusetts and Rhode Island. SEED also offers free business counseling, technical assistance and training programs to entrepreneurs seeking to start a new small business or to established small businesses who have been turned down by their bank for traditional financing needs.
"The Bank continues to enjoy a strong partnership with SEED, its lenders and the SBA, all working together to create jobs and grow our regional economy even in the face of economic challenges," said John Silva, Executive Vice President & Chief Lending Officer, Bristol County Savings Bank and member of SEED's Board of Directors. "We are proud to provide this grant which will help finance small businesses with SEED's innovative loan products."