Bristol County Savings Bank Awards $15,000 Grant to Community Development of Attleboro - Winter Night Festival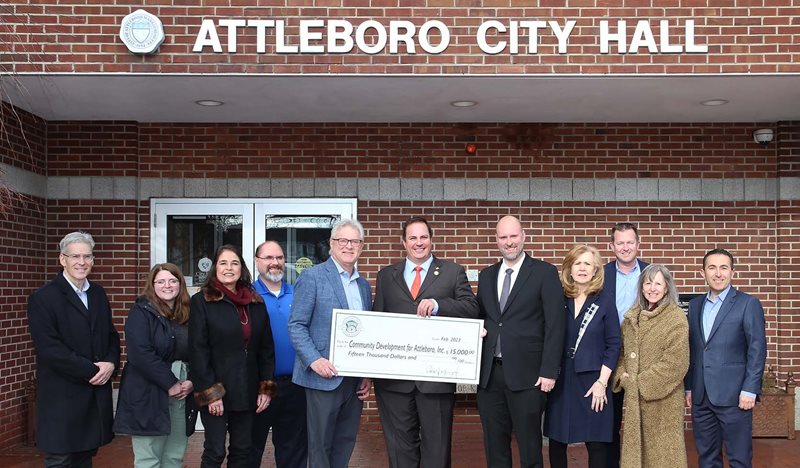 Taunton, MA, February 2, 2023 - In partnership with the City of Attleboro, Bristol County Savings Bank recently awarded a grant totaling $15,000 to The Community Development of Attleboro during a check presentation at Attleboro City Hall. Specifically, the gift helped fund the 11th Winter Night Festival, for which the Bank was lead sponsor. The free, family fun celebration took place on Saturday, February 18th from 4:00PM - 8:00PM in downtown Attleboro.
"The Community Development of Attleboro has long been a lead agency supporting events in the community like the Winter Night Festival and, as we are a community bank, we are proud to team up to support this winter tradition and reinforce interest in all things related to the city, especially during the winter when some people might feel more isolated and businesses in general might be a little slower," said Patrick J. Murray, Jr. President & CEO Bristol County Savings Bank, who presented the grant to James DiLisio, Acting Mayor of the City of Attleboro.
The Winter Night Festival is a collaboration between the City of Attleboro, and local associations and organizations. Artists and craftspeople, entertainers and area restaurants all participate to celebrate the vibrancy of the city. Entertainment included face painting, a craft fair, hayrides and live music.