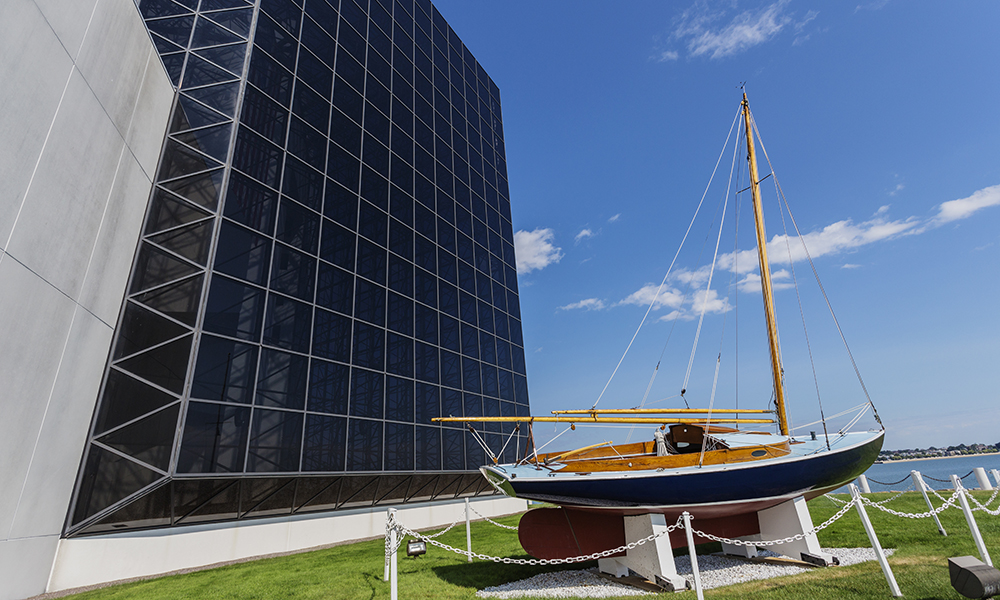 Day at the Museums - Thursday, March 16th


Join PRIME TIME™ Travel on Thursday, March 16th as we spend a Day at the Museums. Our first stop will be at the John F. Kennedy Presidential Library and Museum. Dedicated to the memory of our nation's thirty-fifth president, this stunning museum is a triangular nine-story tower that stands dramatically over the tip of Columbia Point overlooking Boston Harbor.
The museum experience begins with a short film about JFK's early life. Catch glimpses of 'Young Jack' as a boy, a student, a decorated war hero and a young man seeking his life's path. Next, the self-guided tour will lead you through linked exhibition spaces that take you from the campaign trail through the election, inauguration and the White House years up to the assassination.
Following our visit to the Presidential Library and Museum, we'll enjoy lunch at JFK's favorite restaurant, Union Oyster House. The oldest continuously operating restaurant in the United States, JFK could be found on most Sunday afternoons during his first years in politics eating lobster stew and reading newspapers at Table 18! Today's entrée choices are Broiled Boston Scrod or Pan Roasted Breast of Chicken.
After dessert, our Day at the Museums continues with a guided tour of the Isabella Stewart Gardner Museum. Not only was Gardner the first great American art collector, she was a woman of extraordinary vision, dedication and, at times, the center of controversy! Evocative of a 15th century Venetian palace, this museum houses Gardner's world-class art collection throughout three stories of galleries which surround a stunning sun and flower filled courtyard.

Trip cost is $154 for Prime Time members and $174 for your guest. Price includes:
Round trip transportation
Self-guided tour of the John F. Kennedy Presidential Library and Museum
Docent led tour of the Isabella Stewart Gardner Museum
Lunch at the JFK's favorite restaurant, Union Oyster House
Bank Personnel Escort
Don't forget, this also includes all taxes and gratuities!
Please indicate meal choice:
Broiled Boston Scrod: _______ Pan Roasted Breast of Chicken _______
Space is limited and reservations are accepted on a first come–first served basis. Questions? Call Sharon Patton at 508.828.5305 or send an email to: [email protected]
To make a reservation:
Simply click here then complete the reservation form and submit. (Payments should be received no later than 5 days after reservation has been confirmed).
Convenient departures from Attleboro, Franklin, New Bedford and Taunton (a minimum of 10 people is required for location pick-up).
In the event that it becomes necessary to cancel your reservation, we will make every effort to grant a full refund, provided notification is received at least 21 days prior to the event. In some situations, certain non-refundable charges may be deducted from the amount of the refund.

Bristol County Savings Bank is a full-service community bank serving individuals and businesses throughout Southeastern Massachusetts and Rhode Island. We have banking solutions for all of your unique personal, small business, commercial, and municipal needs. Contact a local branch manager to learn more.